SEO Services for SMEs
The objective of SEO is to 'organically' improve the position of your website in search engine results, ie without paying the search engines.
But beware. SEO is not direct response marketing; it's inbound marketing.
And because of that, a significant amount of work is required before seeing results. SEO doesn't give instant results, and you have little control over the search engines' results.

We're not about slapdash, short-term results, and voodoo magic.
If you want to develop your brand and have a long-lasting and sustainable impact, we have the tools needed to effectively monitor and optimise your site. You'll receive clear, pragmatic SEO actions based on:
SEO Audits
If your page already exists, first we need to know what point we're starting from ie how your website is currently performing.

​
It may look like it's hitting the mark already, but a comprehensive SEO audit can uncover weaknesses and identify areas of improvement.
The idea is to list what they are and which improvements will have the greatest impact for the least amount of effort.
SEO Setup
If your site is under construction, your product is new, and/or you don't have the data to base an optimisation plan on, we suggest you start with a Google Ads campaign.
SEO-SEM Agency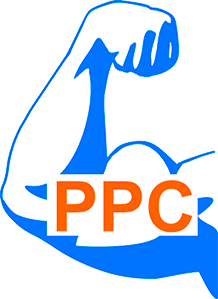 As well as being a worthwhile addition for any business needing visibility online, PPC (also known as pay per click, or SEM), also allows us to collect useful information quickly to make pragmatic decisions about SEO without having to wait months. After analysing your traffic and its impact on your business, we find the most efficient way to position your page and continue to monitor the two aspects to keep them in balance.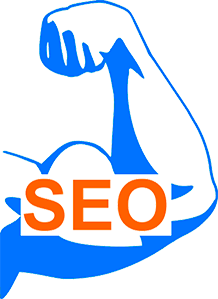 Accredited Agency
Website Optimisation - Internal SEO
After carrying out the audit, we'll move onto making improvements to your site:
Improvements to your website code
Improvements to the appearance and content of the site
Content creation of all kinds: written, visual, infographics, and audiovisual. Whatever it takes to create an well-managed and attractive site for users.

External SEO
Link building? No thank you!
We can build links, but they're not the focus of our work.
We know that opinions on this vary, but we prefer to focus on sustainable strategies that result in long-term improvements and minimise risk to your website and brand.
If you want short term results, we suggest you choose PPC.
So if it's not link building, what is it that we do? A lot, actually:
Cleaning up bad links
Online PR
Social media
Management of existing and prospective links
Contact our SEO agency in Barcelona
SEO audits.
Keyword analysis vs. web traffic.
Google Ads campaigns.
Editing and creating SEO content.
Modifying html code.
Webpage loading speed improvements.
Creative and social media strategies focused on attracting links (also called link baiting).
Link analysis.
Ranking performance monitoring and KPIs.
Information dashboard and reporting.