Infographics design
Need to research and design infographics? We create colourful, shareable infographics that will appear in both search engines and social media networks. Infographics offer a highly effective way to communicate data and complex issues by visually representing information using charts and diagrams. They provide endless possibilities for sharing on social media.
We can produce interesting, entertaining, original and visually appealing infographics. You can use them as part of your social media strategy as well as to strengthen the SEO aspect of your content. We handle the research, organisation, and design of your infographics.
Want to know how to create an infographic? Let us show you using an infographic
(click to enlarge)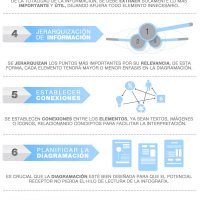 If you want to create digital infographics, contact us
Research, collation and organisation of information.
Infographic design to meet any requirement.
Infographic design.
Distribution on social media.
Shine with an infographic created by Insitus!