WordPress Development
WordPress is the most popular content management systems around. Originally created for blogs, this publishing platform now has an enormous community which has developed it to perfection. Being easy to use, it's one of the best platforms for creating and managing simple websites, and it has endless possibilities too.
Our agency boasts Developers with several years' experience developing and designing WordPress sites. We can customise existing themes or ones you've created. And we can find the best plugins to improve the functionality of your website to make your website simple to use.
WordPress themes
We can provide a theme which is best suited to your needs, or we can custom-design a theme which is tailor-made for you.
We'll deliver a beautiful and intuitive web design that provides a great user experience too, even on mobile devices.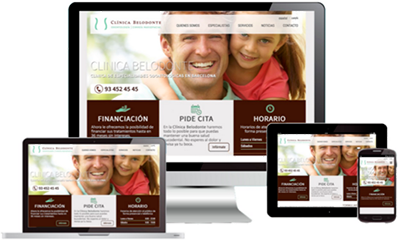 WordPress plugins
All of our in-house developed WordPress sites come with the most essential plugins already installed:
Security
SEO
Social media/sharing
Jet Pack
Plus any others you require
Our promise
You don't need to be a web developer to know that:
Your website needs to load quickly
The code must be correct
The project can't go on forever. Your website will be ready within 3 weeks or we'll give you a 50% discount*

Remember that without a marketing plan, your WordPress site won't be indexed by search engines and it won't be ranked by Google.
Just like we've helped many of our clients before, we want your business to grow too, and so when we develop your WordPress site, we take into consideration your online strategy right from the beginning.

*based on the terms outlined in your quote document, and having all the material and any other resources required for the project available to us.