Google Merchant Centre and Google Shopping Campaigns
Congratulations! Your online store is ready, your products are labelled and your e-commerce services are up and running.
But now you want your products to appear in Google Shopping.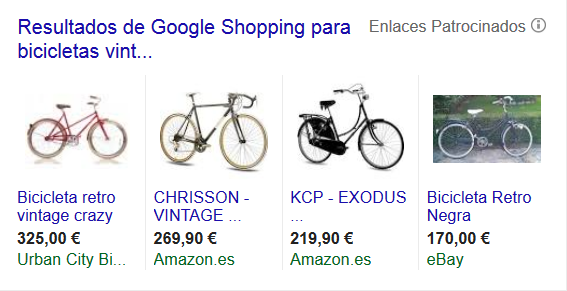 The configuration of the data feed for Google Shopping campaigns is not straightforward. It is a relatively new tool which we understand very well and we can guide you through it, whether you're using Prestashop or another e-commerce site.
We can assist with all aspects of Google Shopping. From the configuration of data feeds and the correct settings for your product listing ads, to dynamic remarketing and product optimisation.
Contact us to discuss your Google Shopping campaign
Advice for the correct categorisation and labeling of your products.
Configuration of data feeds.
Merchant Center account creation.
Importing data feeds to Google Adwords.
Linking Adwords with Merchant Center.
Setting up Google Shopping campaigns in Adwords.
Dynamic remarketing strategy and set-up.
Profit-driven optimisation and management of data feeds.
Do you need Google Shopping or Google Merchant Centre configured for your e-commerce? You've come to the right place.